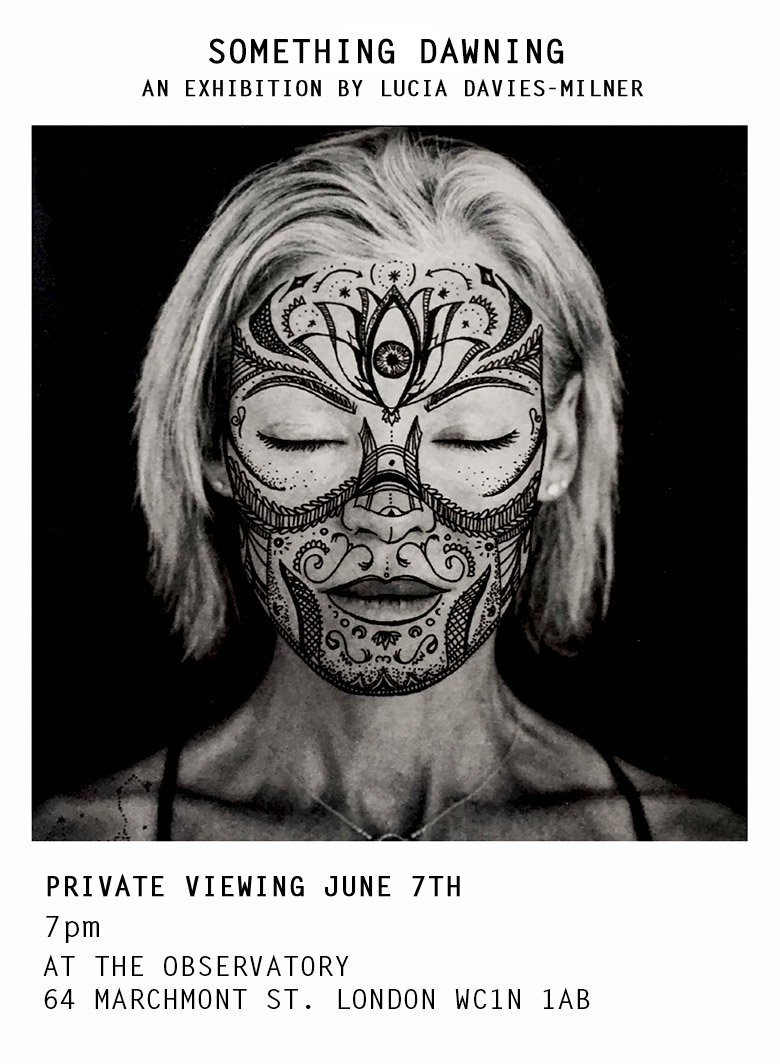 On show from June 7th 2018 to January 31st 2019
Something Dawning signals the emergence of an exciting young artist. Lucia Francesca Davies-Milner's experiences during a childhood in Switzerland pushed her to explore themes of transience and identity through her creative process. A move to London sparked a desire to share an imprint of her uncertain journey.
There are nights and there are days, and there are moments in-between; moments when the dark has lost its depth but the sun has not yet risen. Dawn eventually comes to signal the inevitable resurgence of light; but what was seeded in the dark can finally come into being. "Something Dawning" is a record of the transition; the slow fade of black, the dripping in of colour. These artworks are a handful of seeds gathered over the past few years - a time spent in the wonder of the nights, creating; and with days spent tired, only half awake and ruminating. This debut exhibition comes as a momentary stamp in time, the flickering of an opening.